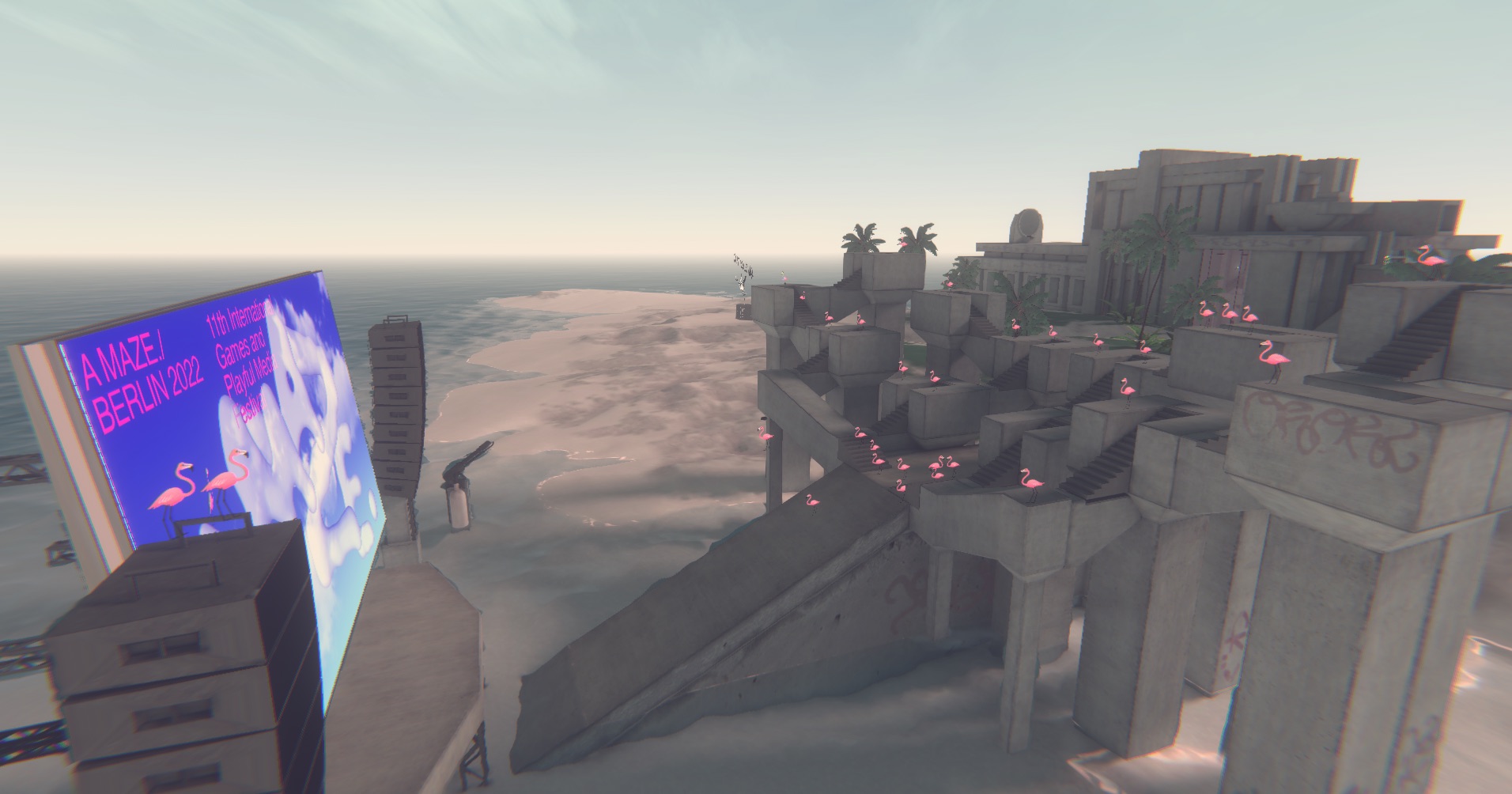 The A MAZE. / SPACE is a 3D Multiplayer Culture Experience, where the visitors can interact with a curated selection of games, digital art, and other adventurous media. Mostly we are featuring arthouse games and poetry like playful narratives.
This space invites you to a constantly fresh curated program of live-streamed talks, music performances, games, and art exhibitions in collaboration with art institutions, festivals, thinkers, and curators.
All infos on our website. Check out the future of arthouse gaming.