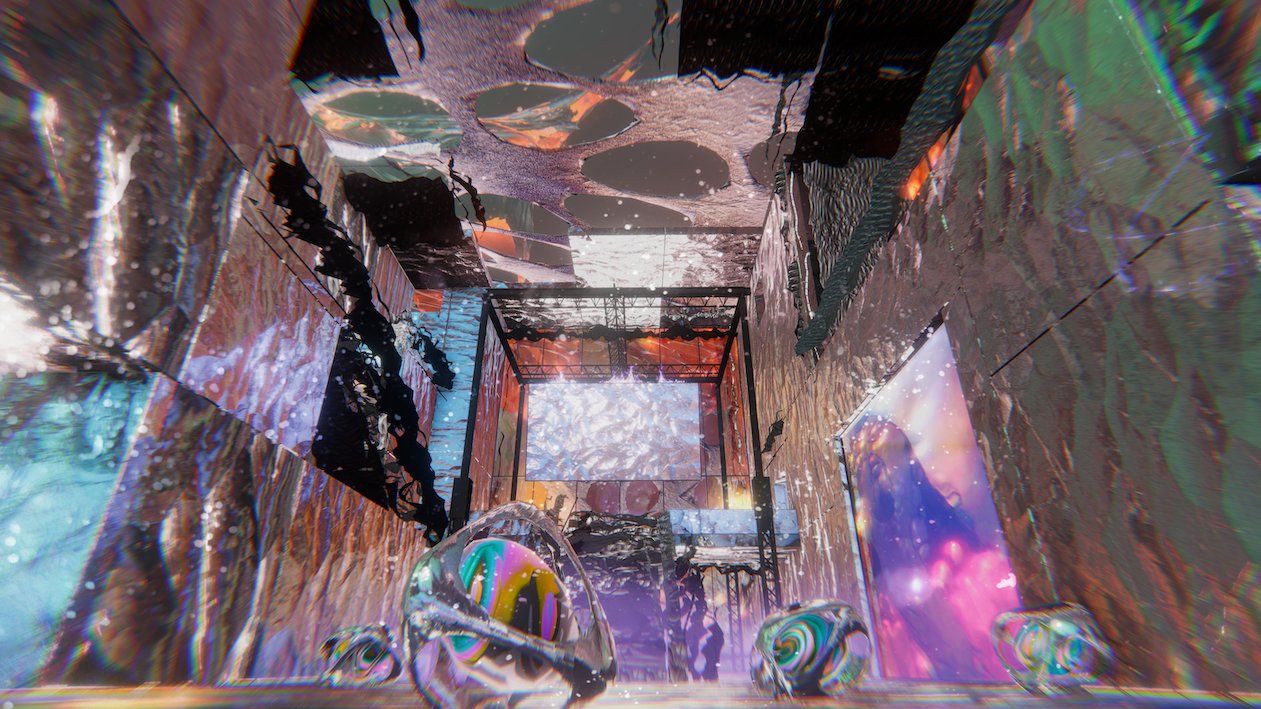 We can create for you tailored worlds and events in our A MAZE. / SPACE and in VRChat.
Contact us with your concept, your idea and we consult and execute.
Our team is internationally spread and works remotely on our projects. This includes game creators, experimental coders, ai artists, sound designers, environmental artists, narrative designers, filmmakers and architects. Our development partners are SpeakGeek (A MAZE. / SPACE) and MVC (VRChat) from South Africa.
References:
A MAZE. / SPACE Vol.1 (2020)
The Brain 6 (2020)
PLAY Festival (2020)
A MAZE. Train Station (2020)
CTM Cyberia (2021) –> image
Game 'n' Train Mixer (2021)
A MAZE. / SPACE Vol.2 (2022)
Goethe VR World (2022)
CYNETART in A MAZE. / SPACE (2022)
In the making:
A MAZE. / SPACE in WebGL