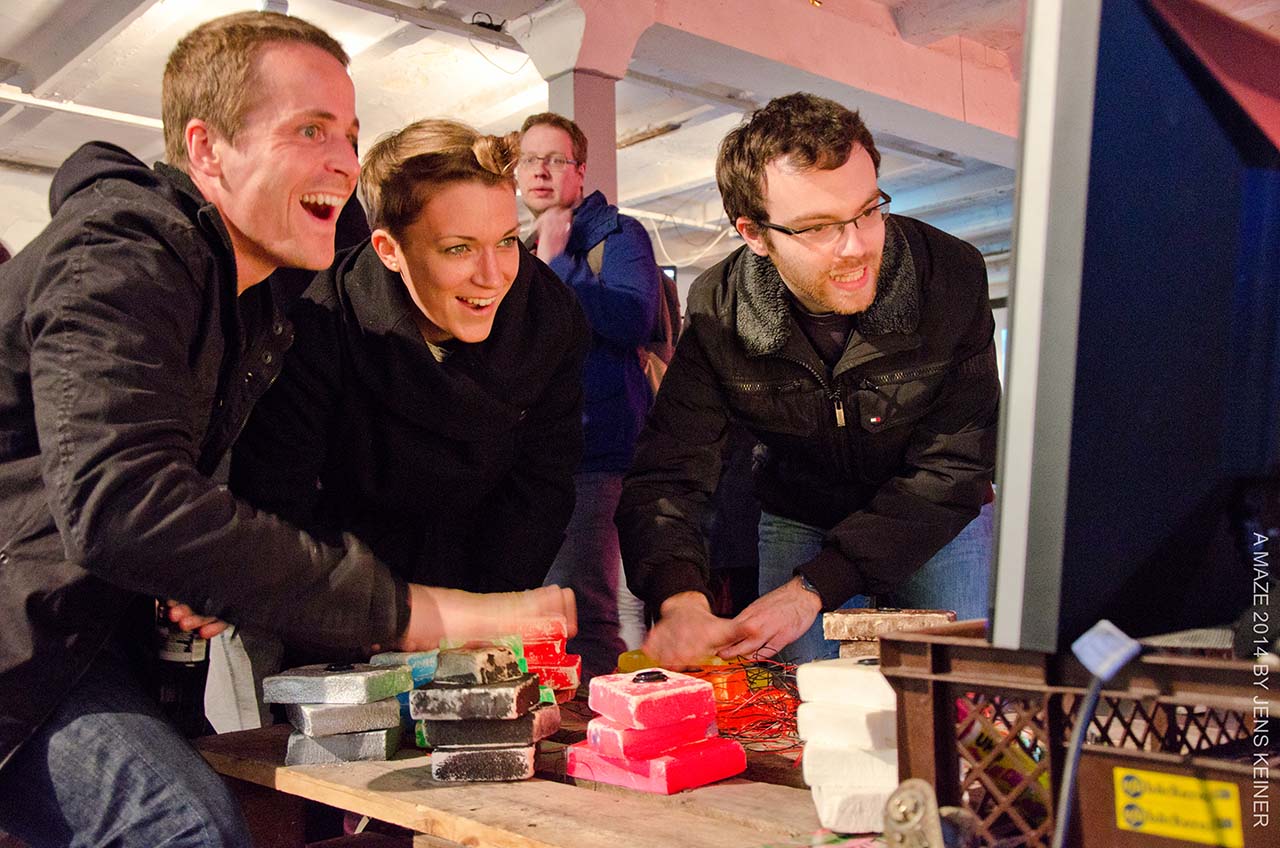 A MAZE. Pop Up is a mobile and flexible event format that mixes our competence in a broader context within film festivals, art festivals, music festivals and creative industry events. We present a custom-made program with talks, hyper talks and workshops parallel with a theme-curated exhibition that amazes new audiences and bring new fresh wind into your community. Our main competences is in the field of arthouse videogames, alternative controller installations, playful media including vr installations and playful art experiences.
Partners
DokuTech Festival in Pristina, Kosovo (2017-2020)
Republika Festival in Rijeka, Croatia (2013)
Clujotronic Festival in Cluj-Napoco, Romania (2016)
Melt Festival in Germany (2019)
Tincon Festival in Berlin, Germany (2017-2020)
District Festival in Abu Dhabi, UE (2016)
Plan B Festival in Kharkiv, Ukraine (2016-2020)
Playtopia Festival in Cape Town, South Africa (2018)
BLON Animation and Games Festival in Kleipèda, Lithuania (2022)
Playful Narrative in Belgrade, Serbia (2022)
Looking for a cooperation partner with experience in games curation and an international network of game creators around indie and arthouse games for your event?
Just contact us and we will answer with an offer. contact@a-maze.net