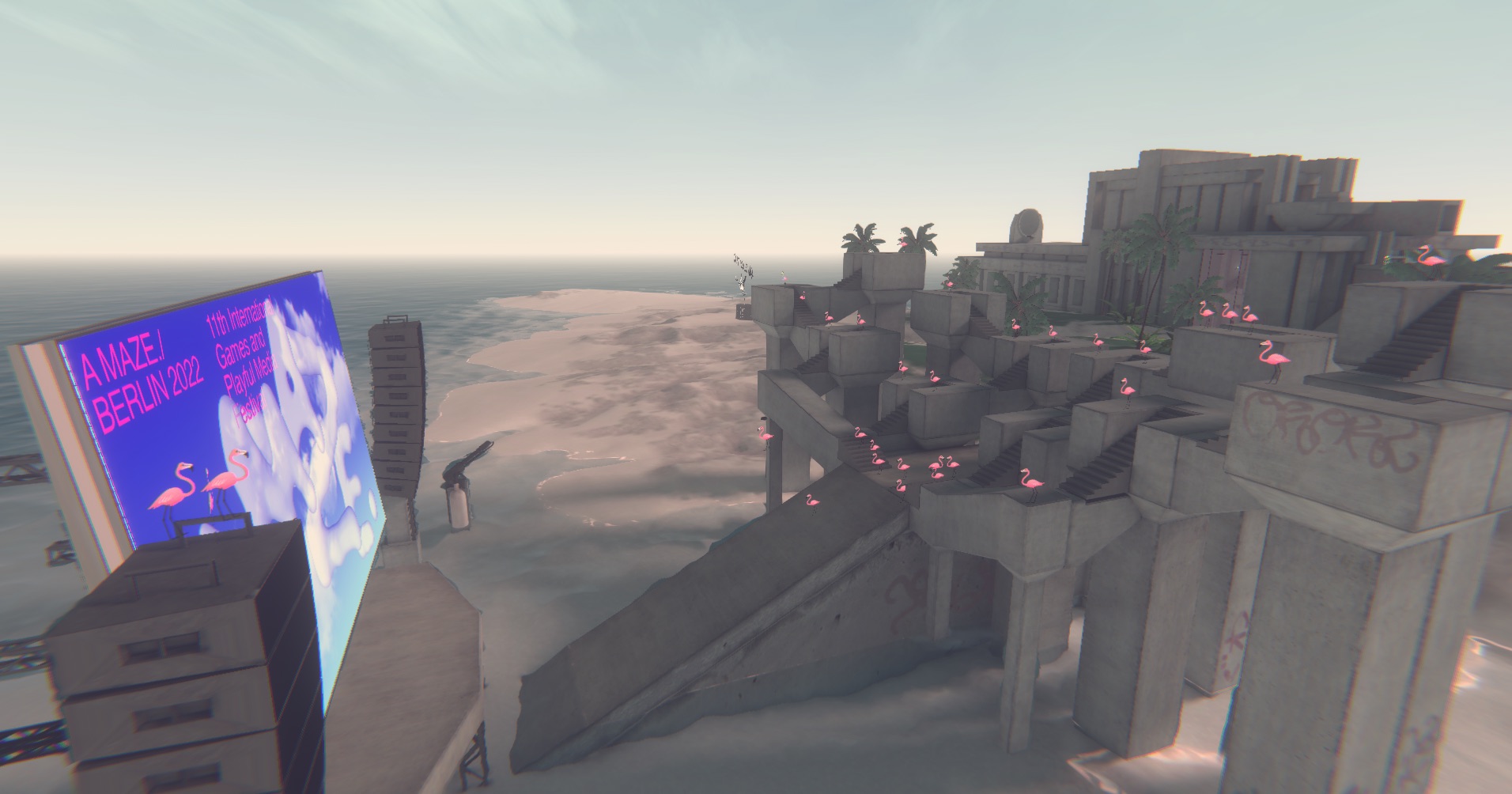 Since end of 2021 we are working on a new A MAZE. / SPACE. A stable running system with a proper Dashboard, Analytics, Interactions and with its own Scene SDK, Exhibit SDK.
We are excited about the upcoming project launching in the A MAZE. / SPACE. End of October 2022 we are presenting in cooperation with the CYNETART Festival in Dresden an immersive VR performance art project by media artist Katharina Groß and her team. Yes - that's right! the A MAZE. / SPACE will be available for VR from End of October on. Wohooo.
AND: we're starting a call for artworks and games in a couple of weeks. It will be a all around soccer. Stay amazed if you like to book a show in our new virtual space. We are ready for you. All info you find here.
Also start following our discord server dedicated to the SPACE. Check in!
Shoutout to our dev team SpeakGeek from Joburg, who are brought the A MAZE. / SPACE technic-wise to a scalable level.