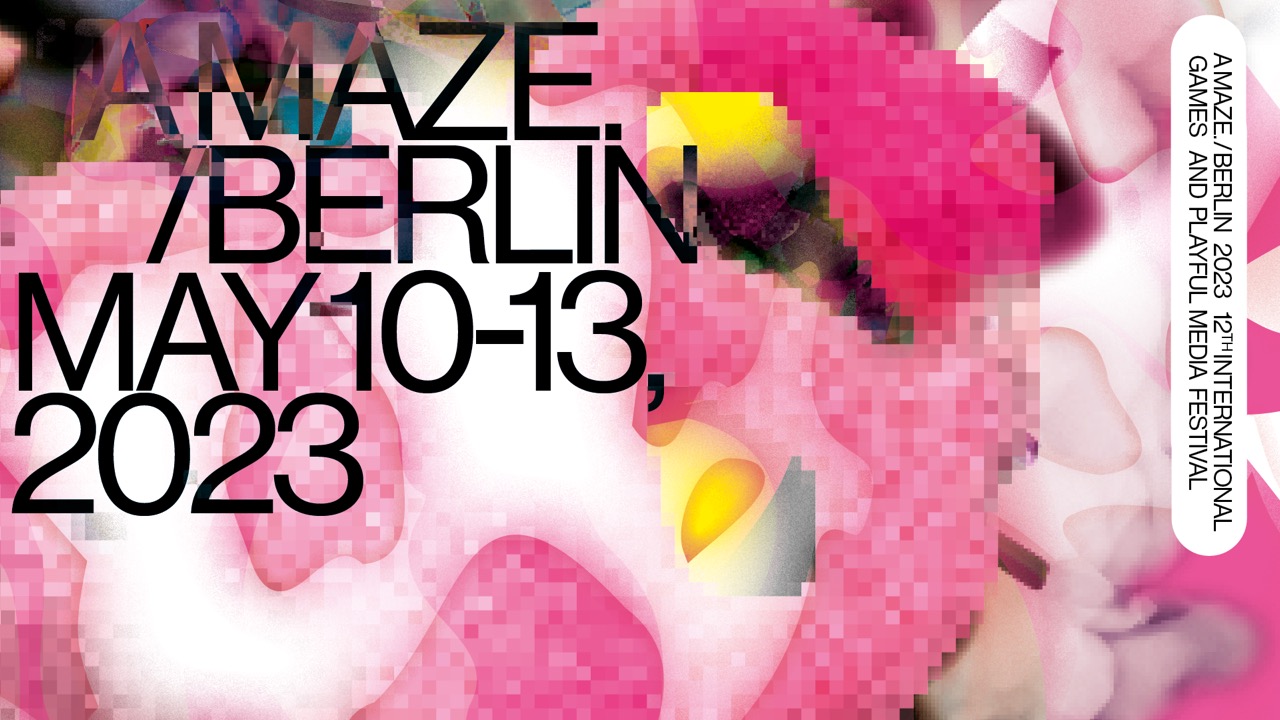 It's time to flock to A MAZE. / Berlin 2023 .
Get ready to spread your wings and experience a world of playful media, independent and arthouse games, and of course, an abundance of FLAMINGOS!
The festival will be held from May 10-13, 2023, at Silent Green and Panke Club in Berlin Wedding, and will be chock-full of pink-feathered goodness. From the beautiful flamingo decorations to the flamingo-inspired games, A MAZE. / Berlin 2023 will be the ultimate flamingo extravaganza!
But don't be fooled by the flamingo fun, because A MAZE. / Berlin is also a platform for exploring the world and culture of playful media. The festival brings together a worldwide community of arthouse game developers, artistic world builders, digital artists, and playful media creators.
Come join us and discover a new art movement made up of arthouse games, artistic virtual reality, and playful media beyond the mainstream. The festival invites artists and creatives from diverse fields to share their vision and projects, exchange knowledge, play, connect, and collaborate. It's a celebration of creativity, innovation, and the joy of play.
So, dust off your pink feathers, stretch those wings, and let's flock together at A MAZE. / Berlin 2023 !
Follow all the upcoming news on www.amaze-berlin.de, and get ready for an unforgettable flamingo-themed festival experience!