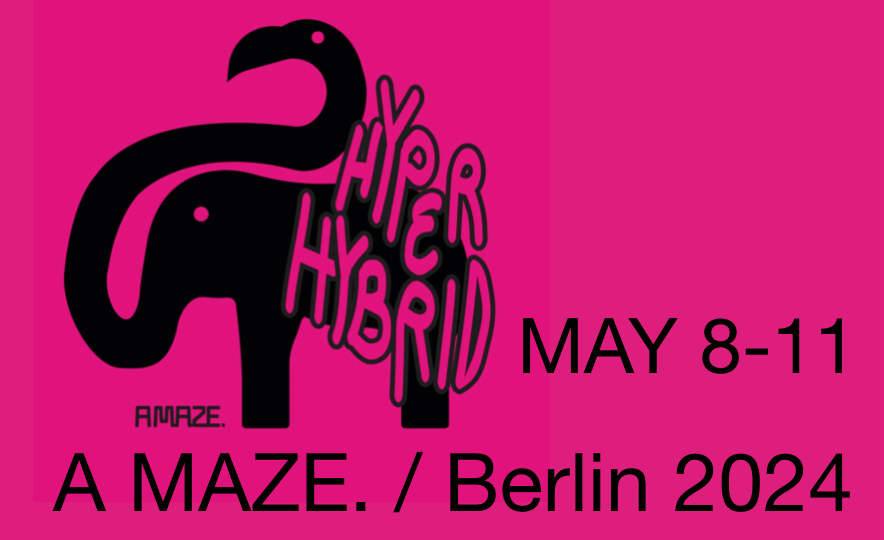 We are the fashion runway of games.
A MAZE. / Berlin is an international festival, a platform for independent and arthouse games and explores the world and culture of playful media. With our annual festival we are celebrating the convergence of games, art and other media.
Check out the fresh edited festival video and get an early bird ticket.
A MAZE. / Berlin is back in 2024 for the 13th time, bringing together the worldwide independent games community, arthouse game developers, artistic world-builders, digital artists and playful media creators. From May 08-11th 2024 the international Games and Playful Media Festival will take place in Silent Green and Panke Club (Berlin Wedding) and includes a hybrid component that connects the physical festival programme with the A MAZE. / SPACE.
A MAZE. / Berlin invites artists and creatives from diverse fields to share their vision and projects, exchange knowledge, play, connect, and collaborate. A MAZE. / Berlin represents and celebrates the new art movement, made up of arthouse games, artistic virtual reality, and a playful media culture beyond the mainstream.
The A MAZE. / Berlin 2024 is funded by Medienboard Berlin-Brandenburg.