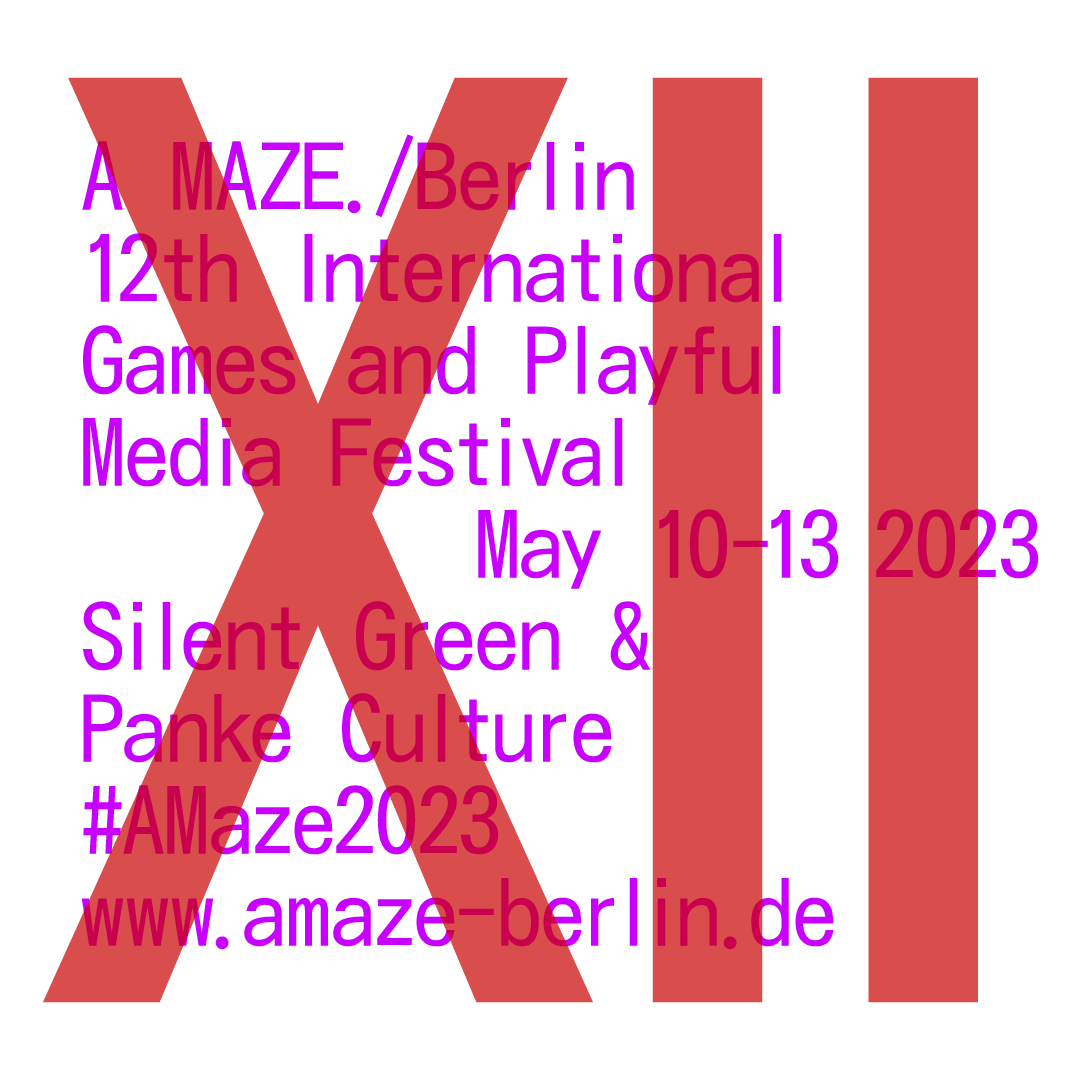 A MAZE. / Berlin 2023 - 12th International Games and Playful Media Festival is on May 10-13, 2023. #AMaze2023
Early bird tickets are available now. Get them all.
The annual arthouse games and alternative games culture festival is taking place in the locations Silent Green and Panke and Transmediale Studio.
We are excited to welcome the international arthouse game scene back in Berlin. In 2023 we will go full scale again and surprise the participants and visitors with a 4-days festival programme and and an exhibition that shows the most amazing works.
Not to forget the A MAZE. Awards (call for works starts end of 2022), the Arthouse Games Market plus Village, the concerts and performance.
The exhibition in Silent Green is also open to the public. Time slots will get announced early 2023.
The A MAZE. / SPACE will be the virtual platform for attendees who arn't able to join the physical event. We are working on a concept to bring more hybride interaction into the festival.
The festival is funded by Medienboard Berlin-Brandenburg.