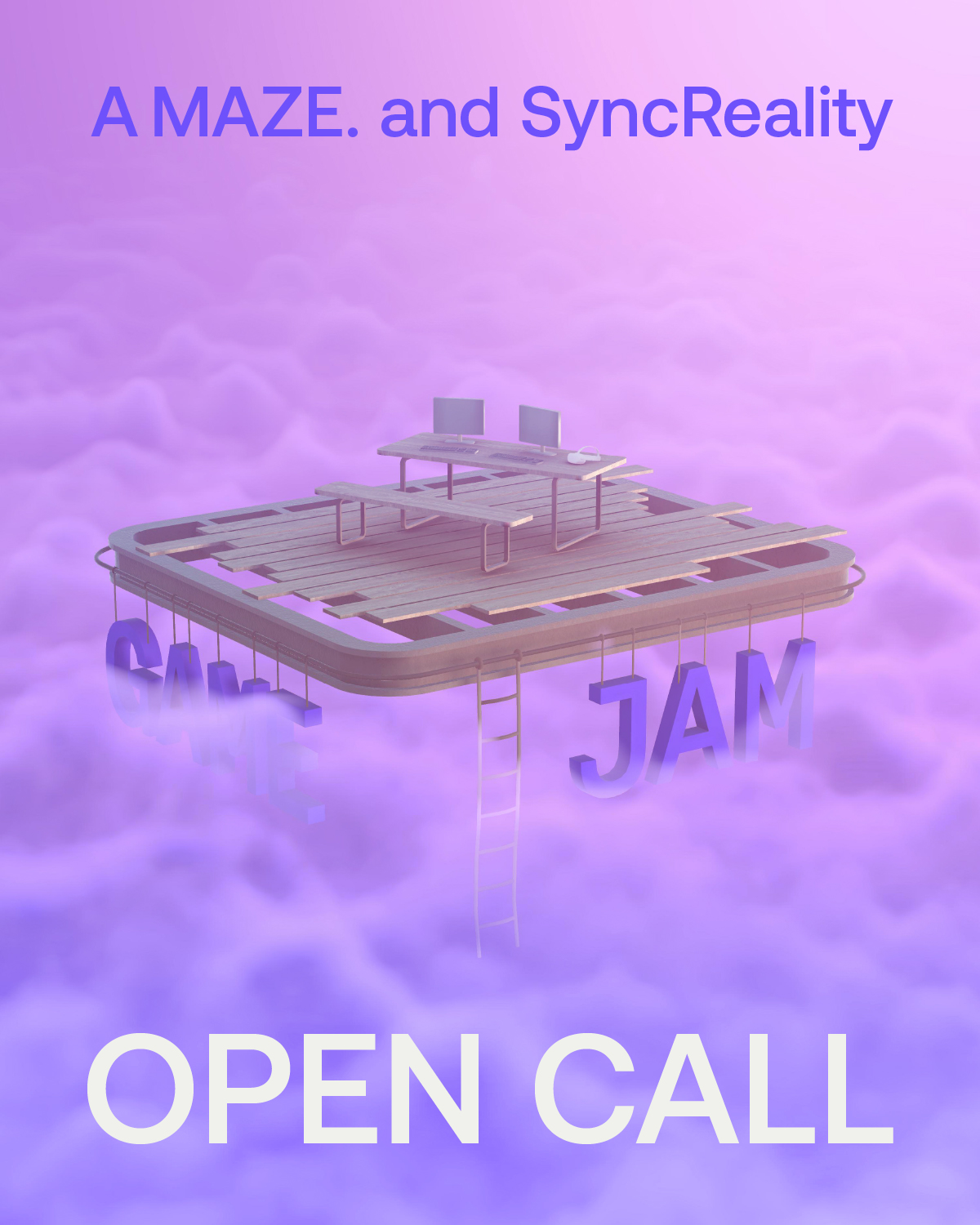 The A MAZE. and SyncReality XR GAME Jam is organized by A MAZE. and is part of the official program of A MAZE. / Berlin 2023 - 12th International Games and Playful Media Festival in collaboration with the Berliner based company SyncReality.
JAM DATE + TIME
Friday, April 28, 2023, 10:00 to Sunday, April 30, 2023 16:30.
The public on-site presentation event will start on Sunday at 18:00.
Get all important info of this registeration here: https://forms.gle/G6FZDUSGFWVH1Kwt6
JAM LOCATION
Sophiensäale, Kantine at Sophienstraße 18, 10178 Berlin (link)
This game jam brings together playful media (game, vr, xr) creators to reach new levels of immersion, playfulness and performance in XR by creating playable prototypes with the freshly developed XR design tool SyncReality.
Learn more about the design tool via our SyncReality website and join our community server (via Discord).
This is SyncReality's launch event for the Beta version of their tool, which offers a complete rebuild of the Alpha version: more lightweight, more powerful, and easier to operate. Participants will be onboarded to this Unity tool before the game jam, so you can hit the ground running!
Apply now for the A MAZE. and SyncReality XR Game Jam and develop a fun, interactive, out of the box experience within just 48 hours. You can join as an individual or a team. Please fill out the form to tell us about your motivation, skills and any ideas on what you'd like to create during the game jam with this design tool.